At Engel Jacobs we believe in going that one step further in rewarding both our new and existing Clients to show how much we value them.
For New Sales Clients
Sell with us in 2017 and upon completion we will thank you by giving you a £500 John Lewis Gift Card!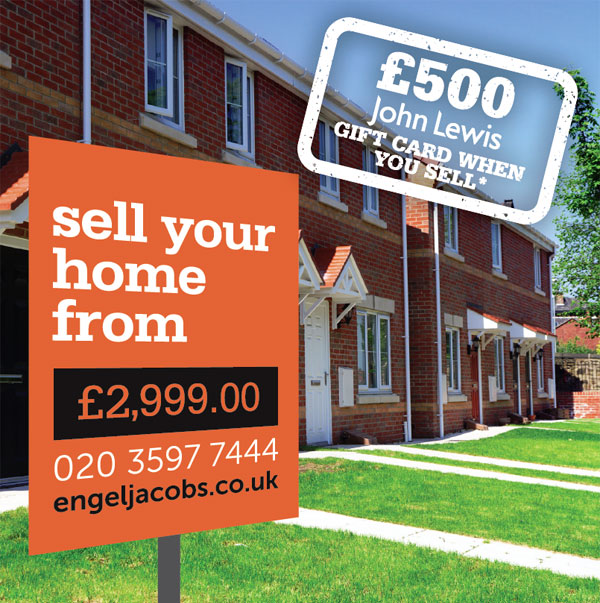 For Existing Estate/Block Management Clients
25% off our Fixed Fee for Sales and Lettings
50% off Pre Sale Enquiry Fees including a 48 hour turn around.
No charges on rental consent.